Over 50s alcohol health-check
These quick questions will help you find out how alcohol impacts your health.
When you're done, you'll see a simple overview of your risk and get tailored advice for staying healthy as you get older.
What is 1 unit?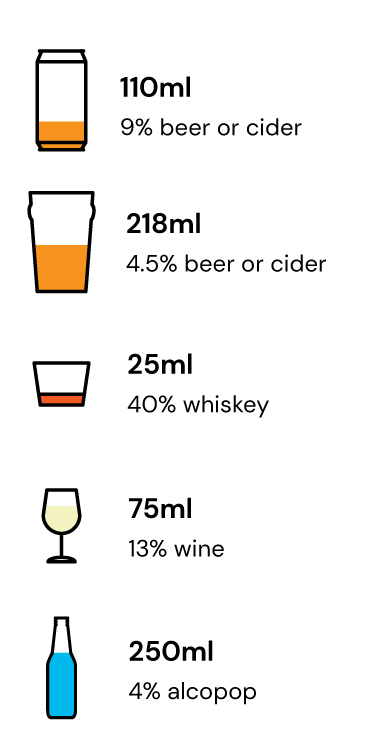 More advice based on your answers
Based on what you've told us, alcohol could be affecting a few different parts of your life. Here are some ideas for small ways to reduce the impact:
If you're concerned about your results
Get free, confidential advice from trained advisors with our over 50s alcohol helpline.
Call now on 0808 801 0750 or or book a chat on our website
You can also talk to our webchat team online